Current President's Message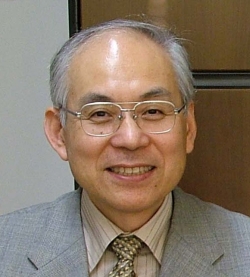 Yasushi Yamazoe , Prof., Ph.D. Graduate School of Pharmaceutical Sciences, Tohoku University
The Japanese Society for the study of Xenobiotics, found in 1985, is an Academic Society, with over 2000 current members. With the great efforts of forerunners, our society is well noticed in academic fields of Japan as well as industries. Now we are running more strongly to get dense recognitions from the general public as well as the international, particularly Asian regions, on our lively activities. To envision these ideas, we need to step forward to various aspects. Our more intense contribution to drug development and to optimization of drug therapy is, however, a key importance.
The circumstances surrounding our society at present are not optimistic as we were. For example, the mergers of Drug companies in recent years, forced decreases in the overall number of researchers. The sustained decrease may cast young students a darkened forecast to their futures and thus reduce their motivations for the research on drug development through the aid of drug metabolism and pharmacokinetics. Up until now, JSSX activities have been supported by members of the Industry and Government in running the society actively. I feel that the development of our field depends greatly on their contributions of front line researchers of the Industry and Government.
The achievement of our field of studies became a basis for the fundamental technology of the early stages of drug discovery. The contribution to the fields of drug efficacy and safety evaluation on humans is, however, not yet established. I feel that this is particularly true in Japan, compared to Europe and North America. It is necessary to expand our studies to get in these areas, and also to increase the number of researchers in these areas. Currently, the general public is now more than ever, aware of the safety of drugs, and also pay attention on the areas of supplements and daily foods. Increased concern may suggest us a chance to solicit new members to join the society from the Health and Food Industries.
With the restructure of education of Pharmaceutical Sciences to six year term, pharmacists are expected to participate more for drug choice and optimization of drug therapy at hospitals. The knowledge and understanding of 'Pharmacokinetics' play an important part, for a Pharmacist, to perform at their best. To obtain more members from the clinical pharmacy field, we may need to discuss on the introduction of a professional qualification system which will be effective for job evaluations, and ways to appeal the society to the young 6 year graduates.
With these issues in mind, we have asked the councilors of JSSX to participate in committees starting 2008. Also, I have changed the systems of Directors and President election system, and set a 'Fellow' system. Starting with these new systems, I expect that these changes are effective to work towards further developing JSSX.
I would like to ask you, the members of JSSX, to please lend us your time and efforts to fulfill our goals.