The 6th Short Course of the Japanese Society for the Study of Xenobiotics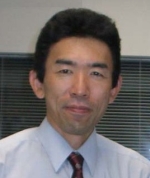 Executive Chairman, Toshiyuki Kume
(Drug Metabolism and Pharmacokinetic Research Laboratories, Mitsubishi Tanabe Pharma Corporation)

The 6th Short Course will be held at the Faculty of Pharmacy, Keio University, on the morning of April 22, 2012 (Sunday), the first day of the Workshop of the Japanese Society for the Study of Xenobiotics (JSSX). The theme of this course is "-From nonclinical to clinical studies- Strategies to predict human PK in drug development." Under the theme of human PK prediction, which can be said to be the ultimate challenge in nonclinical DMPK studies, this short course shall aim at focusing not only on the scientific aspects, but also on the drug development strategies of pharmaceutical companies. It goes without saying that the predicted levels of candidate compounds in human plasma also greatly affect the estimation of risks in "drug interaction studies," which is the theme of the workshop to be held after the short course, and the linkage between these 2 themes will also be touched upon.
There used to be an era when pharmacokinetic issues, such as human PK profiles, were considered to be a bottleneck in drug development. Subsequent years saw dramatic developments and advances in nonclinical pharmacokinetic studies, including using human-derived samples such as hepatocytes, which led to remarkable improvements in the prediction accuracy of human PK. Nevertheless, many DMPK researchers continue to be interested in human PK prediction, because there are many cases that cannot be resolved at the present level of science, and predictions of Cmax and elimination half-lives in humans, which would affect clinical trial designs, are desired by the development division. Under such circumstances, some companies will dare to challenge the quantitative prediction of pharmacokinetics. On the other hand, some companies, considering the limitations in improving the prediction accuracy of human PK due to this difficulty, will adopt strategies to make decisions in early clinical trials, avoiding nonclinical studies with heavy loads, under the belief that "approximate values are sufficient."
As described above, there seem to be differences among companies in drug development strategies involving human PK prediction. This may be caused by the company size, the diseases under study, and the power relationship between the research and development divisions. Past experience of failure may also strongly affect the decision of managers.
Here, I shall bring my wild flight of thoughts to an end, in the expectation that at least some answers will be found in the lectures and from a dynamic exchange of views in the general discussion during the short course. I am convinced that all participants will enjoy the real pleasure of the short course in which all presenters will give talks on a common theme.